Newquays Best Kept Secret
The Fern Pit Cafe & Ferry is based on the Gannel between Pentire Headland & Crantock beach.
The Fern Pit Cafe & Ferry in Newquay is open daily from May to September. Established in 1910, the cafe and ferry are a family run business, on the bank of the River Gannel between East Pentire headland and Crantock Beach, on the edge of Newquay, Cornwall.
The cafe's beautiful terraced tea gardens, overlook Crantock Beach and the Gannel Estuary, which runs from the river mouth in Crantock Bay along the edge of Newquay.
We are 1.5 miles from Newquay town centre, 2 miles from Newquay Harbour and just half a mile from Fistral Beach.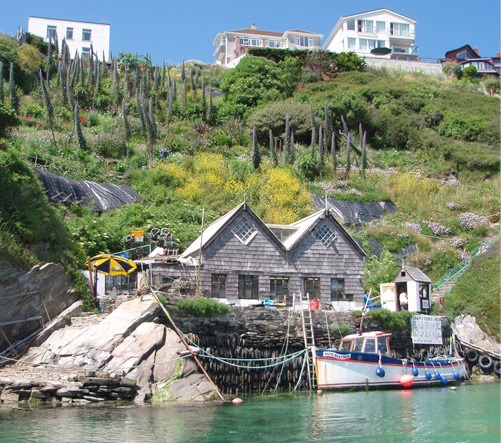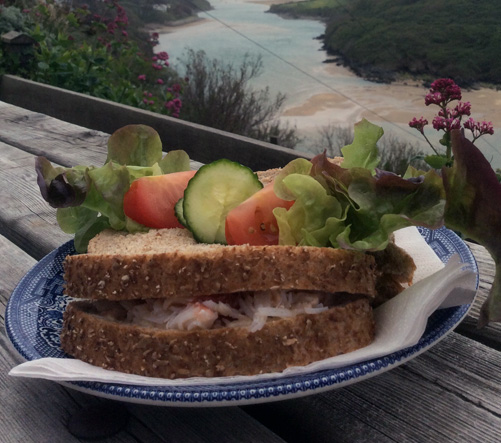 The cafe offers light refreshments such as:
sandwiches,
homemade cakes
hot and cold drinks,
crab sandwiches are a speciality.
The ferry boathouse is down a path below the cafe and provides access between Newquay and Crantock beach between 10am and 6pm every day during the summer.
When the tide is out there is a foot bridge which can be used free of charge.
Once on Crantock Beach, there is an ice cream kiosk for drinks and snacks, an ice cream truck and Crantock Surf Hire offering the hire of surfboards, wetsuits, windbreaks, deckchairs, parasols, sunbeds and beach shoes.
These are also operated by the Fern Pit.
OPENING DATES
The Cafe will be opening Saturday 29th April.
The Ferry will be opening Saturday 20th May.
We wish everyone a fantastic 2017 season and look forward to seeing you again this year!